Search for a Holiday
House at Lake Como
Where do you want to go?
Our 20 newest
Other Destinations:

Holiday House Sicily

Holiday House Sardinia

Holiday House Abruzzo

Contact us now for our Newsletter, and as a thank you receive a Holiday House-coupon
Looking for a lovely, well kept Holiday Apartment or Holiday Homes for your holiday at Lake Como?
Welcome to HOLIWAY-Holiday Homes, your partner for lovely well kept Holiday Apartments and Holiday Houses in Italy around Lake Como, the Adriatic Coast and Sicily. Here you will quickly find a comfortable holiday apartment or house for your holiday.
We would love to help you - contact us - we speak English!
LATE DEALS at Lake Como
Ideas and Destinations for Your Holiday at Lake Como
The most popular Holiday rentals around Lake Como
Casa Cedro 205
The bright 2-room apartment Cedro 205 is located in a former manor house, with large pool and sunbathing area, the property is a short walk away from the lake.
Casa Alex Secondo
The beautiful new apartment Casa Alex Secondo is situated in Pozzolo a small hamlet above the town of Domaso on Lake Como and offers a magnificent panoramic view of the lake.
Casa Il Bosso 204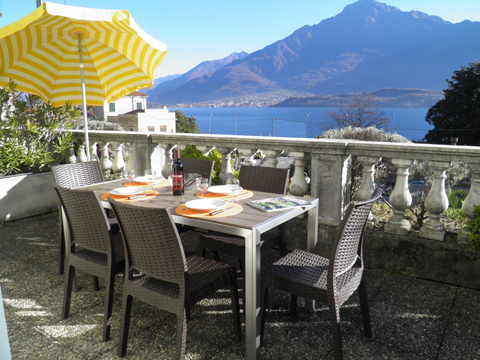 The spacious and bright apartment Il Bosso 204 for 2-6 people with a big terrace is located a few minutes' walk away from the lake, with large pool and sunbathing area.
Lake Como Special Offers and Insider Tips
Here we show you how to help your holiday budget and let you in on some secret tips from guests for guests.click here!
Lake Como things worth knowing at one glance
Holiday Ideas Lake Como
Popular holiday destinations in Italy